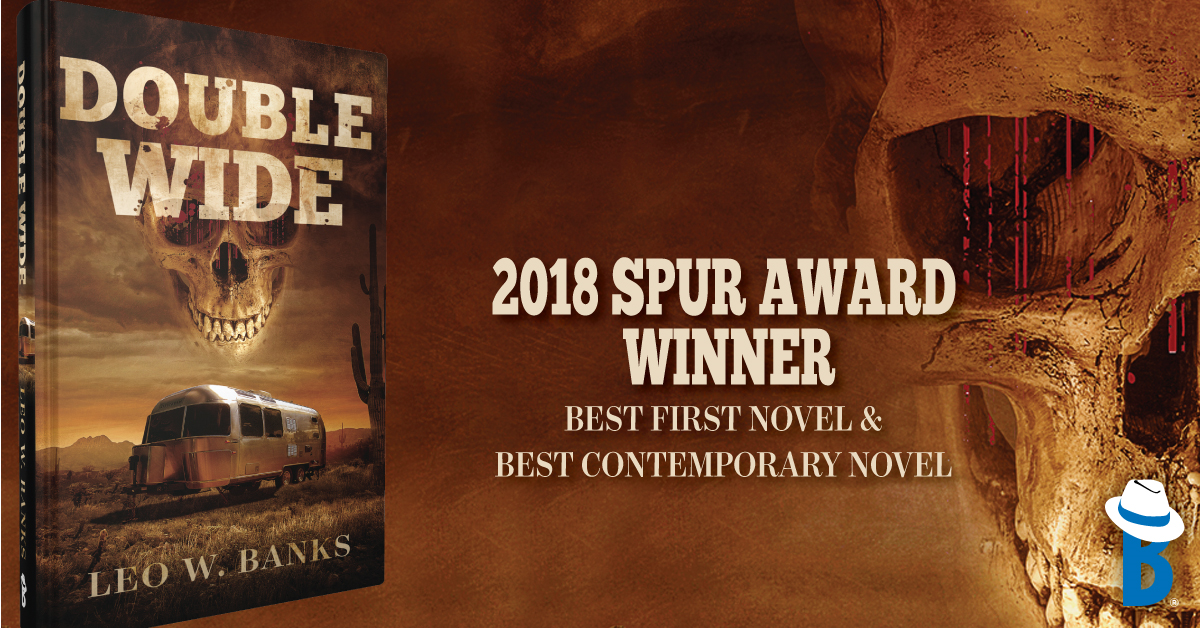 Seriously Big News!!
Double Wide wins two Spur Awards, the Oscar of Western Fiction!
Press Release, March 10, 2018
Brash Books
Leo W. Banks' debut crime novel DOUBLE WIDE has scored a rare double-header from the Western Writers of America by winning two 2018 Spur Awards, the "Oscar" of western fiction. ​
The WWA announced today that DOUBLE WIDE has won the coveted Spur Award for Best First Novel **and** for Best Contemporary Western Novel, an incredible accomplishment for a debut novel.
The Spur Awards have honored the best in Western fiction, nonfiction, poetry, song, and film scripting​ since 1953​. This year's awards ceremony will be held in June at WWA's annual conference in Billings, Montana.
Double Wide, which was published in November 2017, was also selected by True West Magazine as The Best Western Crime Novel of 2017 and has won wide, critical acclaim.
We thrilled for Leo and proud to be the publishers of this fantastic novel!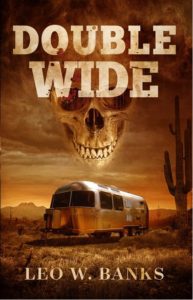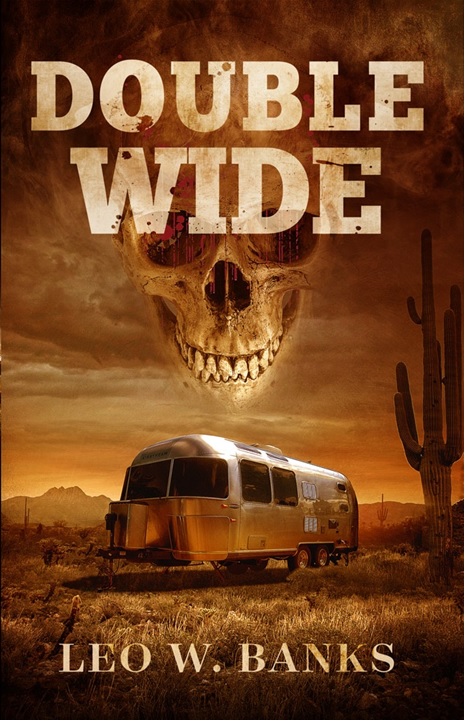 After fastball phenom Prospero Stark's baseball career​ craters in a Mexican jail, he retreats to a trailer park in the scorching Arizona desert. He lives in peaceful anonymity with a collection of colorful outcasts until someone leaves his former catcher's severed hand on his doorstep. Beautiful, hard-living reporter Roxanne Santa Cruz, who keeps a .380 Colt and a bottle of Chivas in her car, joins Stark to help him uncover his friend's fate, a dangerous pursuit that pits them against a ruthless gang of drug-dealing killers.
Published by Brash Books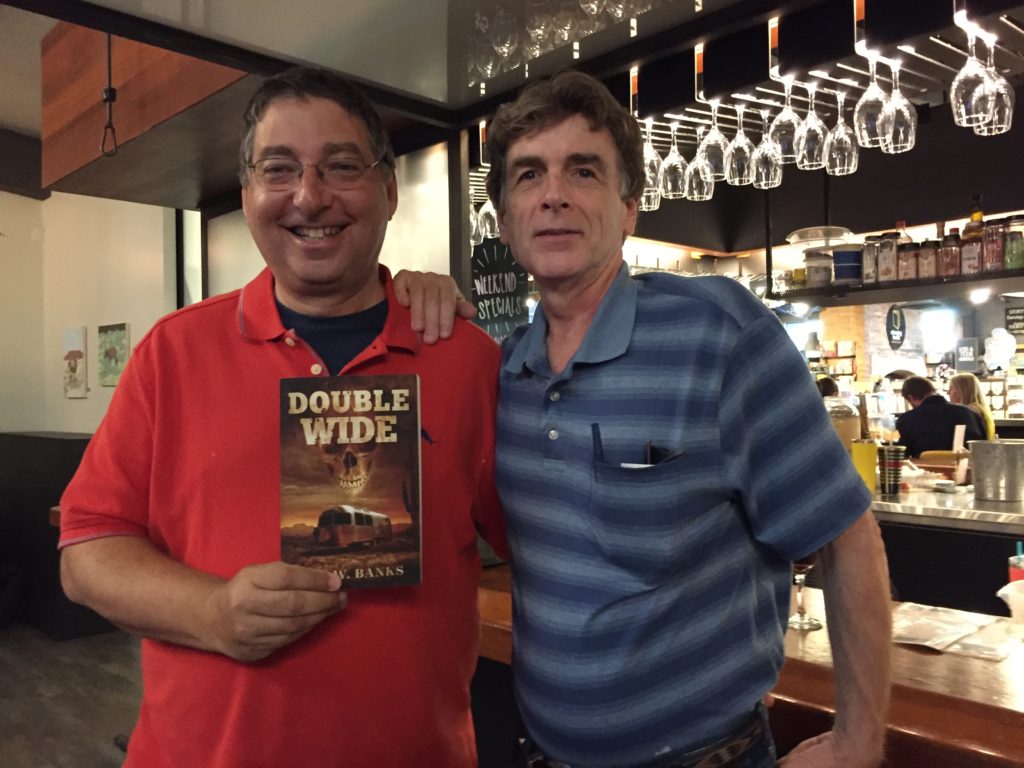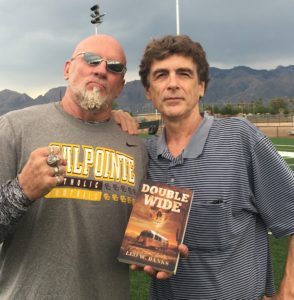 Leo with former ATF agent, best-selling author (No Angel and Catching Hell) and friend Jay Dobyns.  Jay infiltrated the Hell's Angels as an undercover agent and lived to tell about it.
. . . . a fast-driving thriller. Dusty and wicked and satisfying.
- Bill Beverly,  winner of the Los Angeles Times Book Prize for his 2016 novel, Dodgers