A wealthy Tucson couple is murdered in a home invasion burglary-gone-horribly wrong. They were close friends of Prospero "Whip" Stark, a one-time major league phenom pitcher now living with a colorful group of outcasts in his remote, desert trailer park... and honing his detective skills reading classic crime novels. Hell-bent on justice, Whip's search for the killers leads him to the Champagne Cowboys, a gang of thieves covering their tracks with corpses.
"Banks has a knack with characters and dialog such that, with a few short sentences, a complete personality emerges. . . . Like Double Wide before it, Banks' sequel has a lot going on too, but here's the magic—I never felt lost."
~ Robert Prosch, Sixgun Justice
". . . Leo W. Banks's second novel, CHAMPAGNE COWBOYS, is a sequel to his impressive debut, DOUBLE WIDE (2018). Yet this sequel is strong enough to stand on its own merits."
~ Alan Cranis, Bookgasm
now available - get your copy TODAY!
After fastball phenom Prospero Stark's baseball career​ craters in a Mexican jail, he retreats to a trailer park in the scorching Arizona desert. He lives in peaceful anonymity with a collection of colorful outcasts until someone leaves his former catcher's severed hand on his doorstep. Beautiful, hard-living reporter Roxanne Santa Cruz, who keeps a .380 Colt and a bottle of Chivas in her car, joins Stark to help him uncover his friend's fate, a dangerous pursuit that pits them against a ruthless gang of drug-dealing killers.
. . . . a fast-driving thriller. Dusty and wicked and satisfying.
- Bill Beverly,  winner of the Los Angeles Times Book Prize for his 2016 novel, Dodgers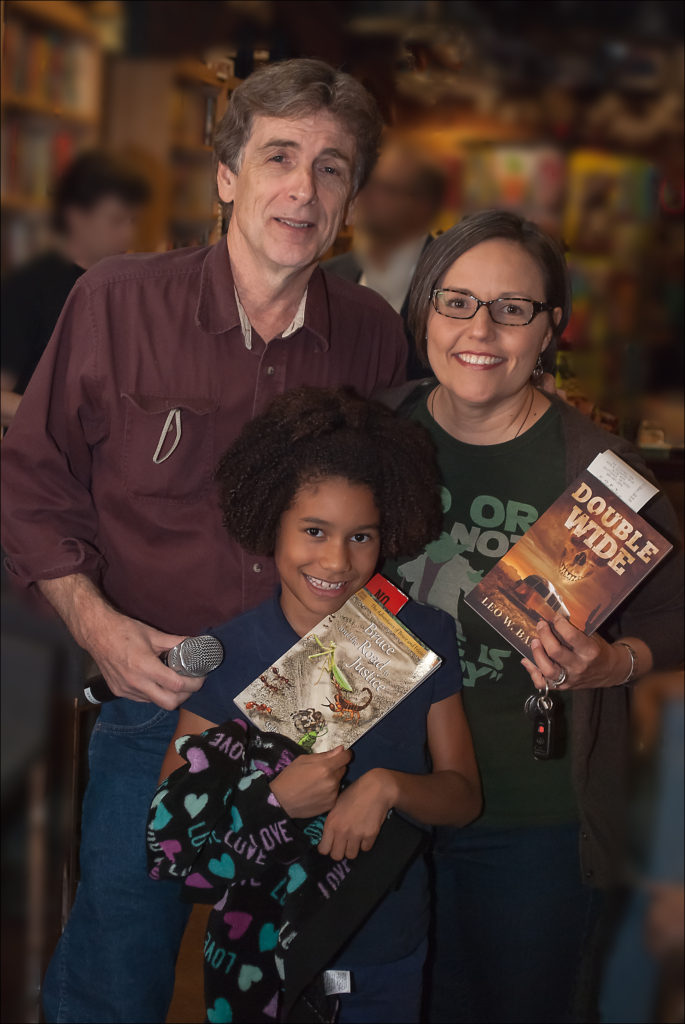 Leo with good friends Michelle and Kaylie  at the Poisoned Pen Bookstore in Scottsdale, AZ.