now available – get your copy TODAY!
After fastball phenom Prospero Stark's baseball career​ craters in a Mexican jail, he retreats to a trailer park in the scorching Arizona desert. He lives in peaceful anonymity with a collection of colorful outcasts until someone leaves his former catcher's severed hand on his doorstep. Beautiful, hard-living reporter Roxanne Santa Cruz, who keeps a .380 Colt and a bottle of Chivas in her car, joins Stark to help him uncover his friend's fate, a dangerous pursuit that pits them against a ruthless gang of drug-dealing killers.
Published by Brash Books
Upcoming Appearances
. . . . A rollicking page-turner.
– Phoef Sutton, Emmy Award-winning TV writer and New York Times bestselling author
"Hard to believe this is a debut novel … Will remind readers of Robert Crais, specifically his Elvis Cole series. The colorful characters have great banter between them."
– Military Press
"Double Wide is perfect reading for a coast to coast flight … Put it high on your list as an entertaining fictional account steeped in Arizona familiarity."
–Green Valley News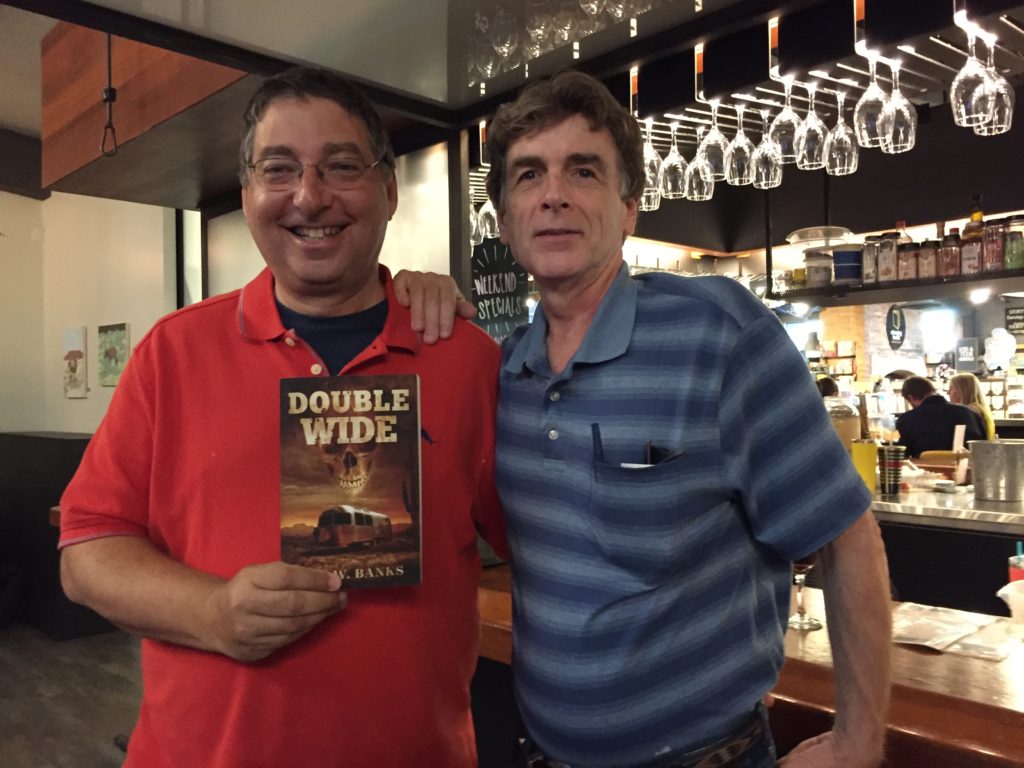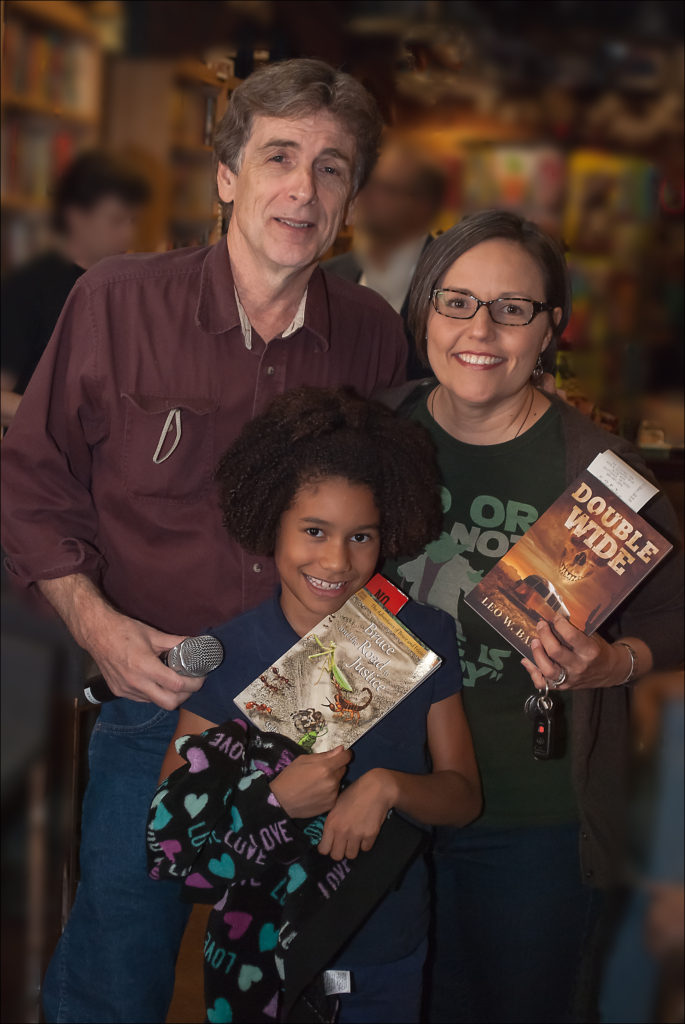 Leo with good friends Michelle and Kaylie  at the Poisoned Pen Bookstore in Scottsdale, AZ.
. . . .classic crime in its best clothes. . . great writing line to line. . . .
– James Sallis, author of DRIVE
. . . . so good that it's hard to believe it's a debut novel.
– Bruce DeSilva, Edgar Award winning author
"… Banks is … on top of his game."
– The Arizona Daily Star
. . . . a fast-driving thriller. Dusty and wicked and satisfying.
– Bill Beverly,  winner of the Los Angeles Times Book Prize for his 2016 novel, Dodgers
"… The half-hilarious, half-somber Double Wide is so good it could bear at least one sequel. Maybe even a dozen."
– Mystery Scene Magazine
–Tucson Weekly