In high school, Leo W. Banks worked loading delivery trucks with the Sunday edition of the Boston Globe. In those days the Sunday paper was really heavy, so he switched from lifting to writing. He graduated from Boston College and earned a masters degree from the University of Arizona, where he later taught writing. His articles have appeared in the USA Today, Newsday, Miami Herald, National Review, National Geographic Traveler, Sports Illustrated, Wall Street Journal and many others. He has been a correspondent for the Los Angeles Times and, yes, the Boston Globe.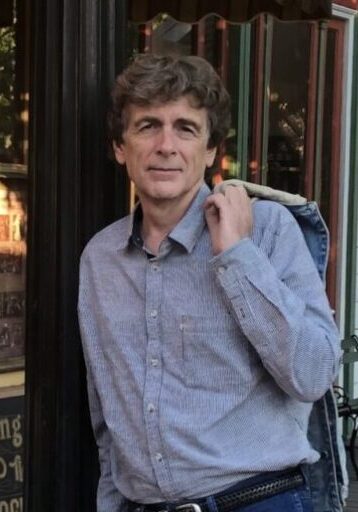 He has written four books of Old West history for Arizona Highways publishing and co-wrote a book about the Grand Canyon. His book about the saguaro cactus won't stop selling. He has won thirty-eight statewide, regional and national journalism awards. 
Leo has written four novels: Double Wide, Champagne Cowboys, .45 Caliber Perfume, and his latest, The Flying Z. 
From the Author:
I wrote about my father's World War II service, beginning with his enlistment in April 1942, followed by training in England, landing at Utah Beach on D Day, the Battle at Cherbourg, and the Battle of the Bulge.
My favorite story about Dad:The day before VE Day, he was riding in a jeep with a German interpreter and a driver. The night was so dark, the driver couldn't see that the bridge over the ravine ahead had been blown up by retreating Germans. The jeep catapulted into it. Dad's glasses and everything else went flying. He suffered broken ribs, a broken tailbone, and was temporarily paralyzed.
After a night in the care of a kindly German couple, he was taken to a hospital in Paris. During his recovery, the Army told him he was eligible for a Purple Heart. Dad, who always had bad eyesight, said, "I don't want a Purple Heart. I want my damn glasses back."
Read about him here.