The Flying Z is ... one of the best books I've read this year.
Novelist and blogger James Reasoner
The Flying Z is part western, part crime, part thriller, and all heart and grit! In Will Zachary Leo W. Banks has created a modern-day laconic cowboy who's tougher than a five-day cattle drive, but vulnerable, sentimental, and real. Banks is a master of dialogue, revealing layers of character through just a few spoken words. The Flying Z is a can't miss, excellent book for all crime readers!
One part Shane, two parts Death Wish, with dashes of John Wayne and Clint Eastwood, and a whisper of Walter Brennan, The Flying Z gives a healthy dose of yesterday in the middle of a scoop of today.
Terrance McArthur, Kings River Life Magazine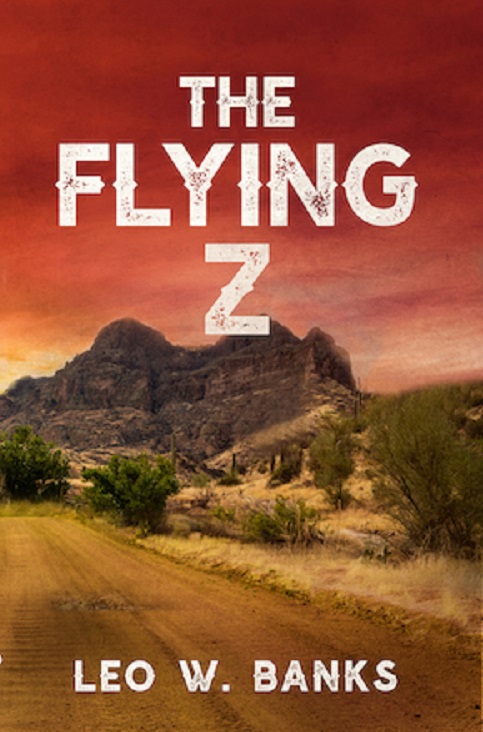 Our hero is Will Zachary ... There aren't many men like him left. His heritage means a lot to him, and he will do what he must to protect it, but he ensures it is done with honor.
A suspenseful, romantic tale of a family set on keeping tradition and their land against all odds. ... I recommend this book. Four Stars!
                                                         Baronessbooktrove.com
Leo Banks' new offering stretches his talents. His Arizona action-based writings are still intact with "The Flying Z" as rancher Will Zachary's battles with an insidious drug cartel menacing his land. But, this time, Banks spins a love story throughout the plot.
Zachary happens on a young woman, Merry O'Hara, who has crumpled her car on the ranch. She is traveling to Stanford to pursue her advanced degree and ends up in a bad spot. Unaware of the looming dangers she and her designer boots initially resist Zachary. Her naivete is cancelled by his tough-minded instruction to vacate pronto.
He explains the drug smugglers' presence: "Like right here. Not a movie. No previews and no popcorn."
This begins the border adventures that Leo Banks excels at, replete with his usual attention-grabbing writing style. But underneath the danger, a bonding love story percolates between the polar opposite couple.
"The Flying Z" melds action and a relationship to form a story for everyone to enjoy; kinda like roses and cacti. A thorny, but beautiful tale of southwestern Arizona.
— Scott Dyke, Green Valley News